The GM Primary Care Kickstart Programme provides employment opportunities to young people between 16-24 years old in general practices across Greater Manchester.
Benefits for young people looking for work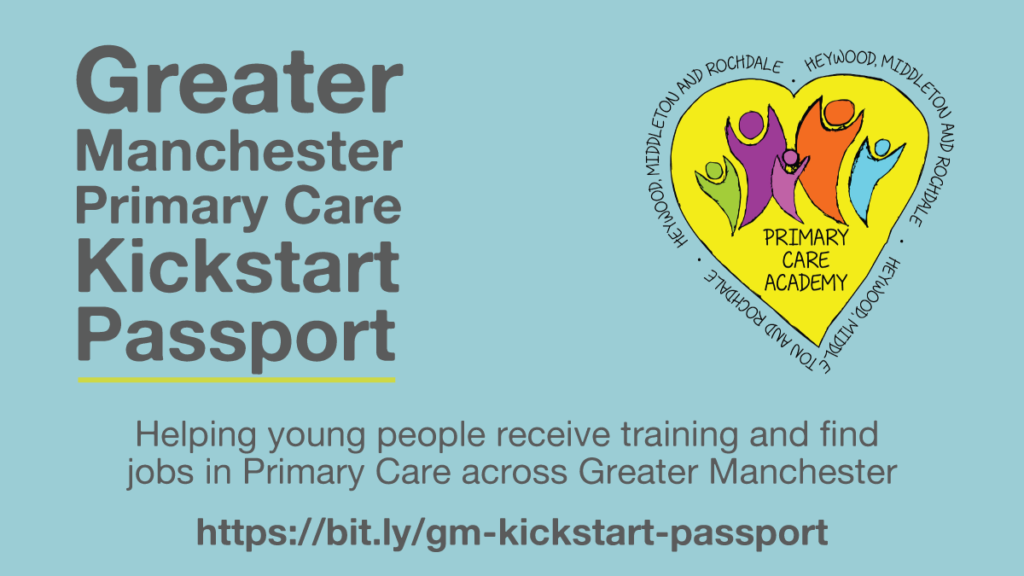 Each young person is placed with a general practice and receives training for 6 months with the opportunity for full-time employment at the end of the placement.
Each young person receives a GM Primary Care Kickstart Passport which provides an ongoing record of the training that they have completed as part of the Kickstart Scheme.
Benefits for employers looking to recruit
The Kickstart Scheme provides funding to employers to create job placements for people age 16-24 years old, receiving Universal Credit and at risk of long term unemployment.
Employers of all sizes can apply for funding which covers:
100% of the National Minimum Wage or Living Wage for 25 hours per week for 6 months
Associated employer National Insurance contributions
Employer minimum automatic enrolment contributions